Grow
YOUR


Small Business.

Enjoy the ultimate power of Linkzter and grow your
business to the moon with our exclusive tools.

The Only Platform Designed for
Small Businesses.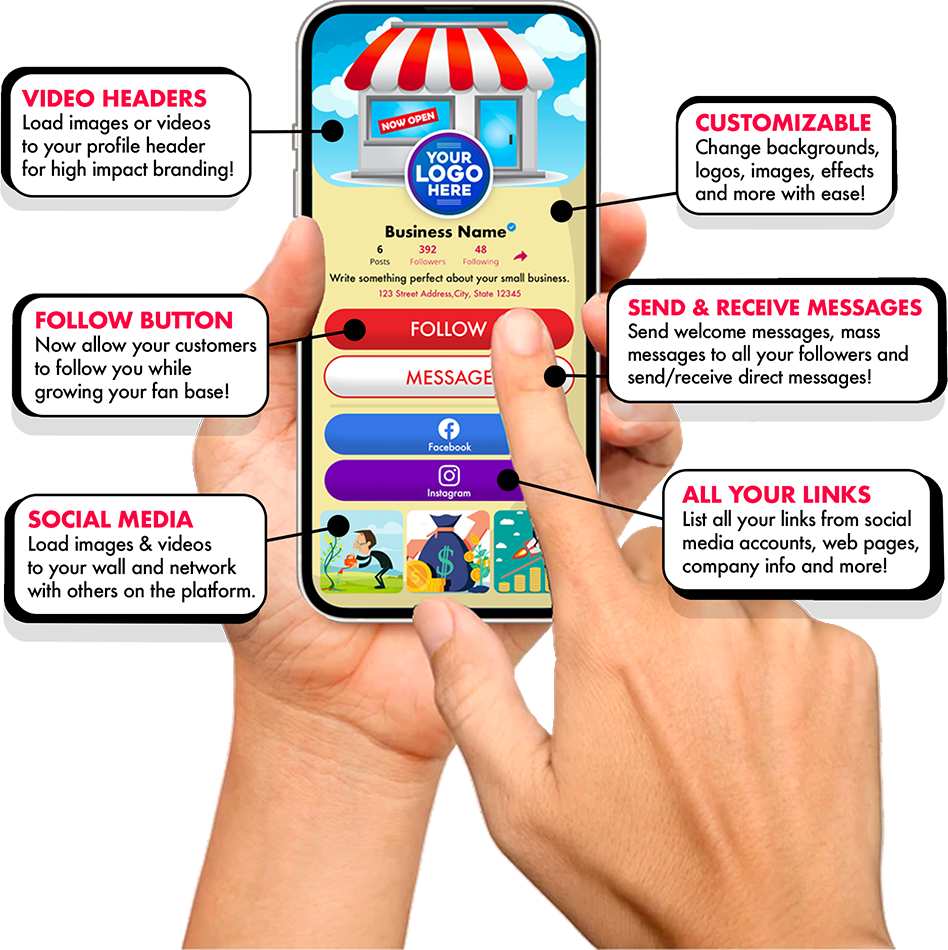 Main Features
All Your Links

Make it simple for your customers to find what they are looking for by putting all your links in one location.

Follow Feature

Let your customers or fans follow you so you can monetize them with welcome messages, mass messages and stay in touch with our built-in social media services.

Welcome Message

Send out a welcome message to all of you followers.

Mass Message

Now you will be able to send a Mass Message all your followers.

Social Media

Load images and videos to our built-in social media account where your customers can follow and message you directly!
Bonus Features
Video Headers
The only link platform that allows flash video headers on your profile.
Custom Buttons
Control colors and icons on your customized buttons.
Custom Backgrounds
Keep your customers interested with flashy customized backgrounds.
Priority Button Effects
Draw more attention to your buttons with nifty effects.
Events Calendar
Keep your customers in the know with upcoming happenings!
Coming Soon!
Link Button Statistics
Learn what buttons are most popular with button click stats.
Profile View Statistics
Knowledge is power. Learn how many views your profile gets and from where.
Coming Soon!
Load Ads and Videos
Load banners and youtube vids for extra profile added power.
Coming Soon!
No Comparison
| Features | Linkzter | Linktree | Instagram | Facebook |
| --- | --- | --- | --- | --- |
| All Your Links | | | | |
| Follow Feature | | | | |
| Welcome Message | | | | |
| Mass Message | | | | |
| Social Media | | | | |
| Video Headers | | | | |
| Link Button Statistics | | | | |
| Custom Buttons | | | | |
| Profile View Statistics | | | | |
| Custom Backgrounds | | | | |
| Load Ads and Videos | | | | |
| Priority Button and Effects | | | | |
Pricing Plan
All your links
Follow business accounts
Message business account
Add all your links
Allow followers
Send welcome message
Send mass messages
Built-in social media
Plus bonus features (see above)